3.0 mm Cannulated Screw Instrument and Implant Set (105.17), intended for small bone fixation. Includes range of cannulated stainless steel screws (short thread and long thread), instrumentation and cases.
CLICK HERE to view full set description.
Close-up of instrument examples shown below (Holding Sleeve, Small Double Drill Sleeve, Large Double Drill Sleeve, top to bottom).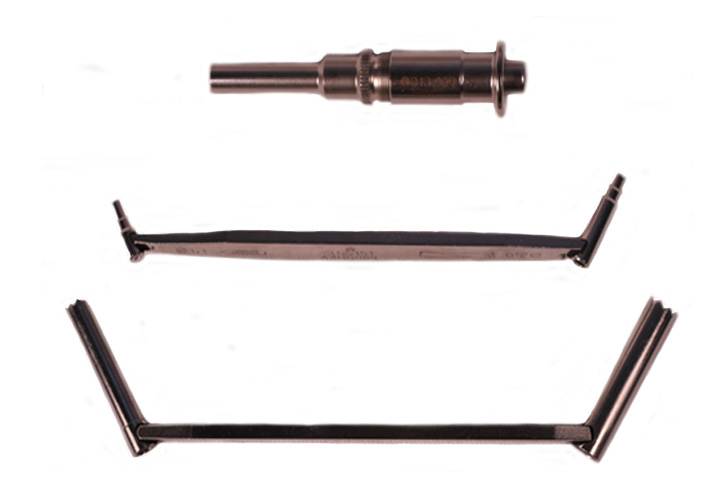 Trials available.
Photo is representative—please contact your sales rep for more complete details.
Synthes is a registered trademark of that corporation.