Hip revision instrument set, including case, four stacking instrument trays and instrumentation. Features grip-friendly phenolic fiber handle.
Cement Rongeurs (2420-41 and 2420-42) also available.
CLICK HERE to view full set description and photos.
Close ups of 2420-04 Tap Extractor (left) and 6020-27 "V" Osteotome (right).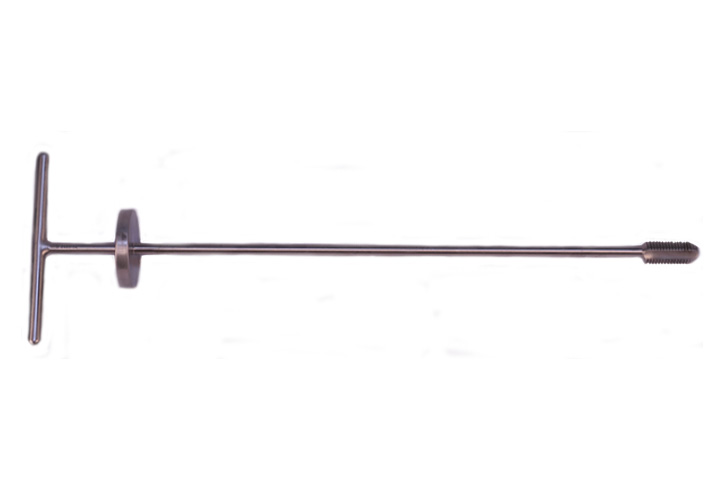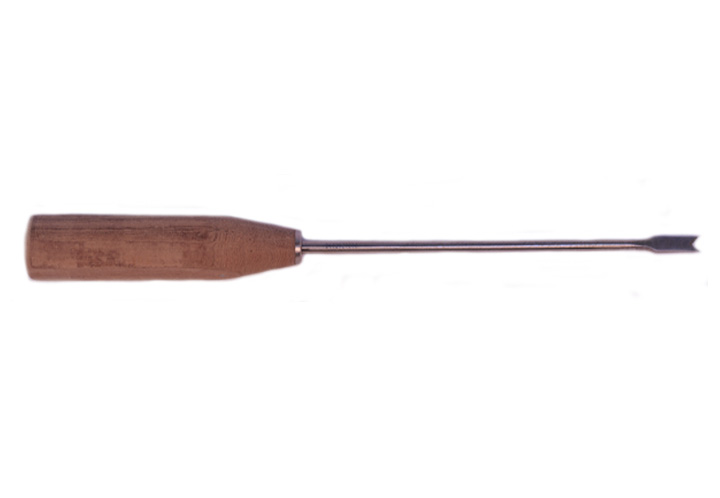 Trials available.
Photo is representative—please contact your sales rep for more complete details.
DePuy is a registered trademark of that corporation.