The oscillating saw is designed to be used with MPR gouges for harvesting a semicircular bone-tendon-bone (BTB) graft, and with power dilators and sizers for creating the femoral tunnel by compacting cancellous bone. The oscillation arc allows precise control of cutting with gouges and compacting with power dilators and sizers. A slim-nose design provides good visibility and maneuverability where access is limited.Made in USA.
Fully autoclavable for fast instrument turn-around. (To sterilize, steam autoclave at 134° for 3 minutes. Approximate cycle time: 35 minutes.)
Requires nitrogen supply with pressure of 87 psi and capable of providing flow reg. of 3.3 1/s (7 cu ft min). A combination exhaust/intake hose is included. Hose requires Schrader adapter.
Close ups of hose end (left) and saw tip (right) shown below.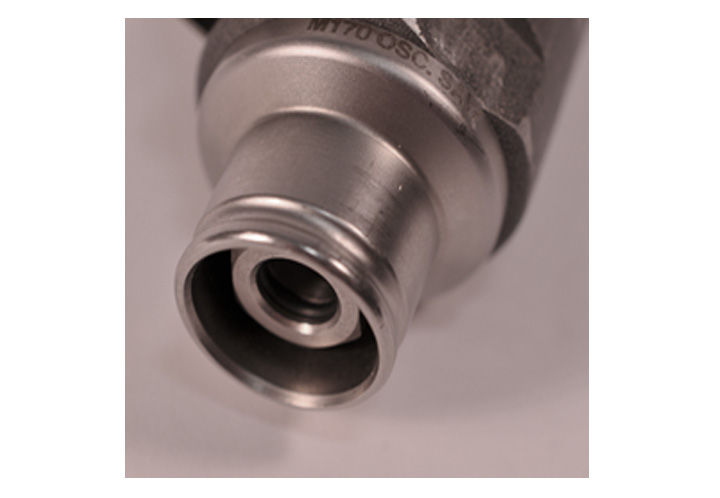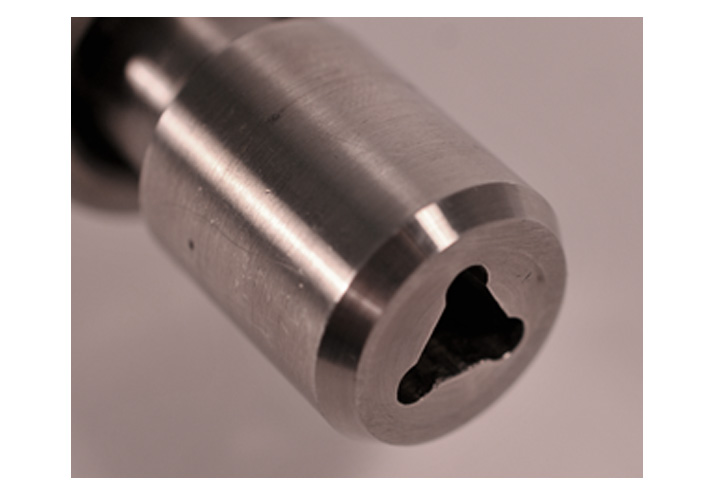 Trials available.
A stable, time-proven orthopaedic product.