Classic Ronci/Allen/Custom Medical Products type leg holder. Immobilizes the thigh, allowing lower leg manipulation during arthroscopy. A removable slotted post simplifies leg placement while the stabilizing bar restricts upper leg movement during knee manipulation. Requires Clark socket for use.

Post length 5 1/2" (13.97 cm)

Also available in style shown below (MPR734-33), with shown accessories.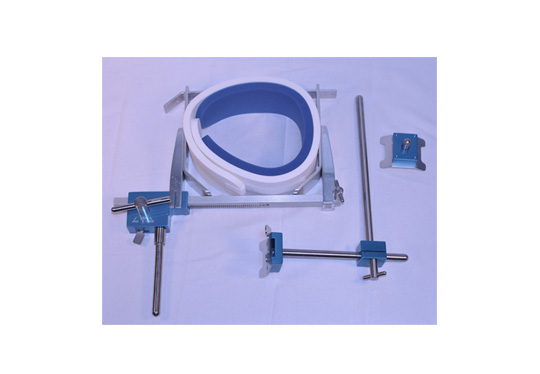 We repair non-working leg holders. CLICK HERE for leg holder repair form.
We also offer trade-ins for excess equipment. Please contact us!
Trials available.
Ronci and Allen are registered trademarks of their respective corporations.