Polyethylene liner extractor for use in hip reconstruction procedures. Extractor jaws feature extendable pin that works with liner's anti-rotational device (ARD), allowing the jaws to grasp inner diameter of the poly liner and prevent damage to acetabular shell during extraction.
Overall length: 14 1/4" (36.2 cm)

Close-up of jaws with pin extended shown below.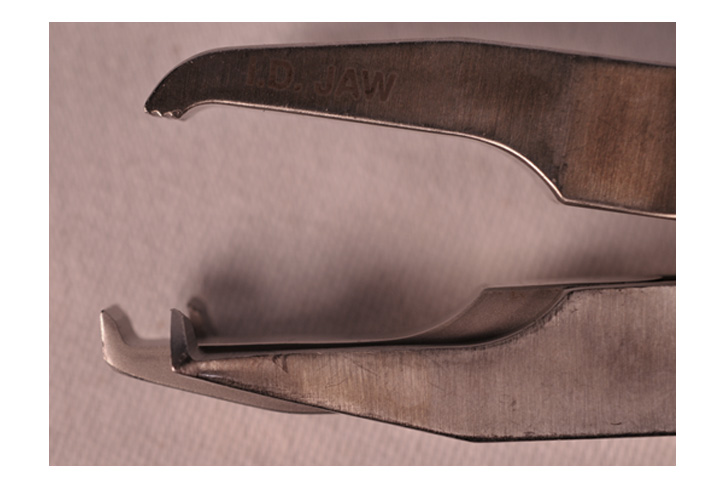 Trials available.
DePuy is a registered trademark of that corporation.