Traction Tower provides a complete, sterile method for securing and distracting the hand, wrist, or forearm for arthroscopic procedures and fracture reductions.
Features include:
Traction scale ensures precise traction maintenance

Adjustable ball joint enables wrist flexion and extension

Set-up configurations allow both dorsal and volar approaches

X-ray cassette bracket facilitates intraoperative imaging

Stand-alone design allows stability without fixation to OR table
Set includes:
Tower components

Sterilization case

19" (48.26 cm)

Wrist Strap (

9902

)

20" (50.28 cm)

Forearm Strap (

9907

)

Upper Arm Strap,

6' (182.88

cm) with foam

(

9909

)
Close-ups of components shown below.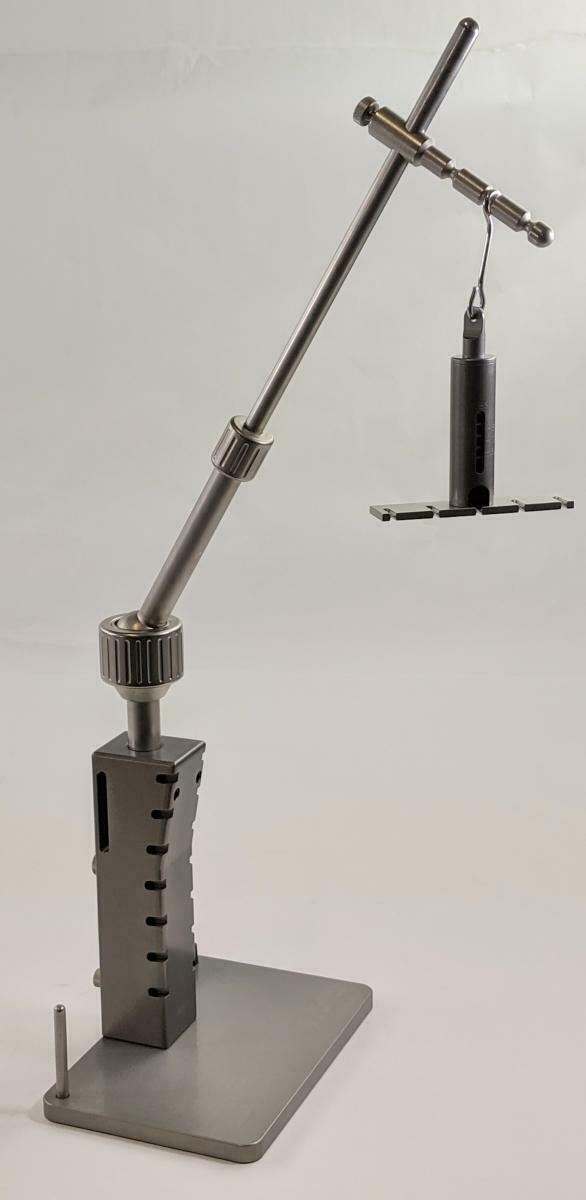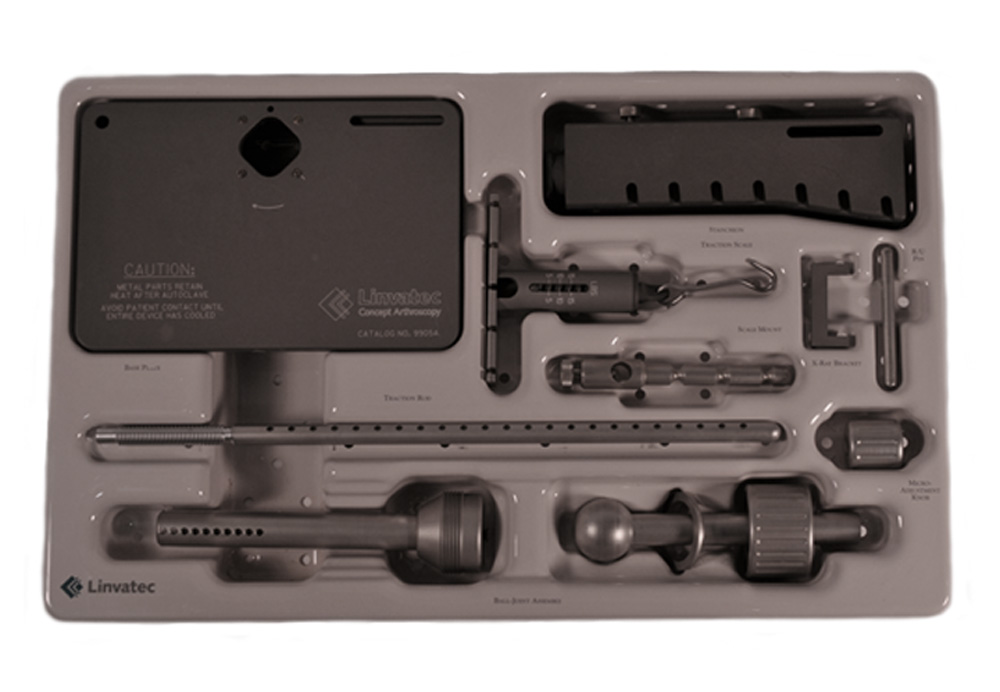 We repair non-working holders/positioners. CLICK HERE for the repair form.
We also offer trade-ins for excess equipment. Please contact us!
Trials available.
ConMed Linvatec is a registered trademark of that corporation.