Accommodates intraoperative traction up to 40 lbs. for shoulder, arm and wrist procedures. Can improve efficiencies in time and cost by using it as an arm support for both prepping and traction. Mechanical safety stop prevents patient injury. Weights not included.
Pre-owned Arm Traction Device--version of current Allen model A-20500.
Overall dimensions: 57" (144.78 cm) x 6" (15.24 cm) x 4" (10.16 cm)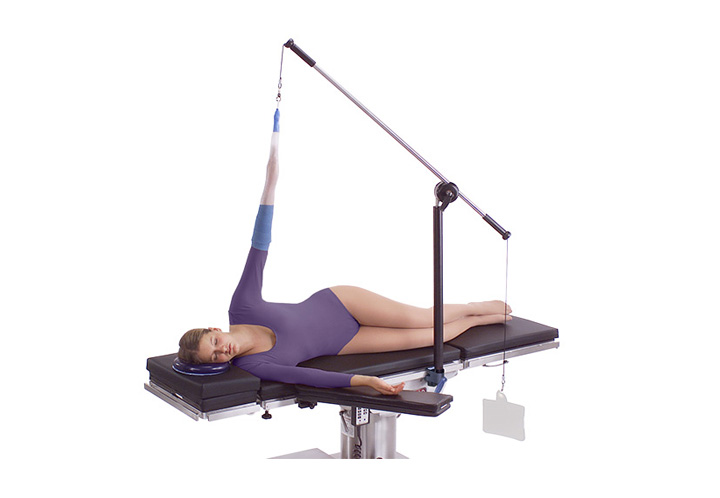 We repair non-working holders/positioners. CLICK HERE for repair form.
We also offer trade-ins for excess equipment. Please contact us!
Trials available.
Allen is a registered trademark of that corporation.