The Guhl Ankle Distractor represents a cost-effective approach to ankle distraction—without compromising quality or versatility.

- Designed for applications such as Ankle Arthrodesis, Lateral Ankle Ligament Staple Repair, Ankle Arthroscopy, Foot Arthroscopy
- Easy to set up
- Easy to adjust force during distraction
- Easy to access all portals
- Easy to control, maintain, and monitor during distraction for a variety of ankle set-ups
- Facilitates gross distraction within the sterile field
- Same as Cat #014458
Includes:
7207023 Non-invasive Ankle Distractor

014459 Support Bar

013227 Table Clamp
7207032 Sterilization Tray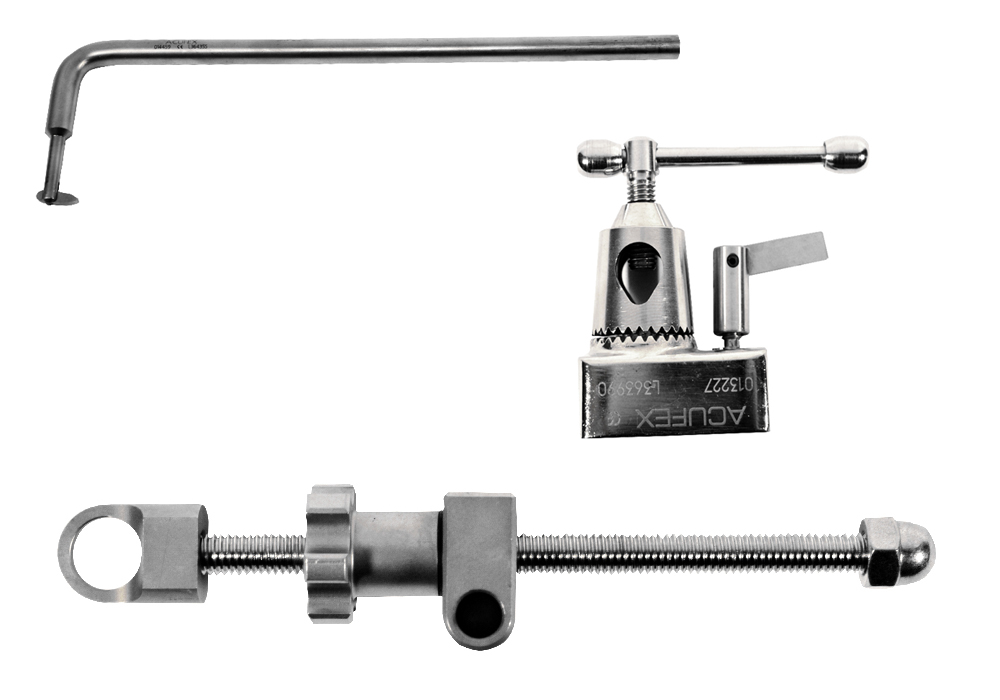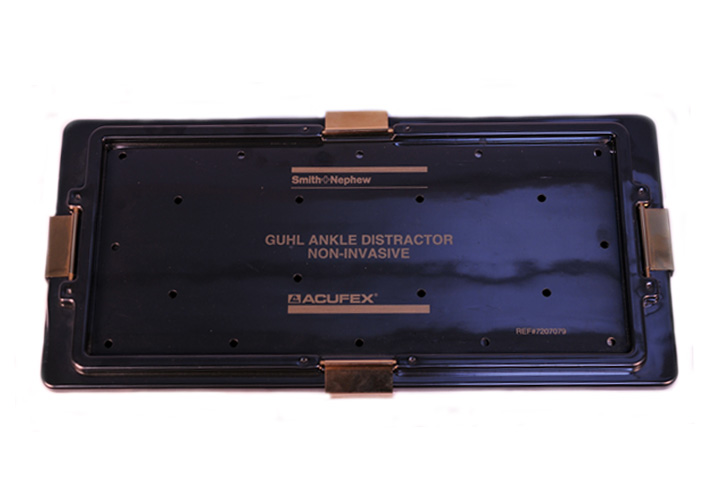 Sterile Ankle Distractor Foot Straps (box of 6) (MPR100213) and
Guhl Pins (.062in x 9in) (129995) are also available.
Photo is representative—please contact your sales rep for more complete details.
Acufex and Smith & Nephew are registered trademarks of those corporations.