Also available in Synthes 7.3 mm Cannulated Screw Set (105.185).

For use with 6.5 mm/7.3 mm Cannulated Screw System.
Features include:
Diameter: 0.11" (2.8 mm)

Overall length: 11.81" (30 cm)

Threaded

Trocar point tip

Cobalt-base Alloy (L-605)
L-605 is a cobalt-base implant material (ASTM F 90 specification) that contains 20% chromium, 15% tungsten, 10% nickel, balance cobalt.The alloy is not a stainless steel. The following guide wires are manufactured from L-605 alloy because the increased modulus of elasticity provides a stiffer guide wire when compared to guide wires made of 316L stainless steel.
See close-up below.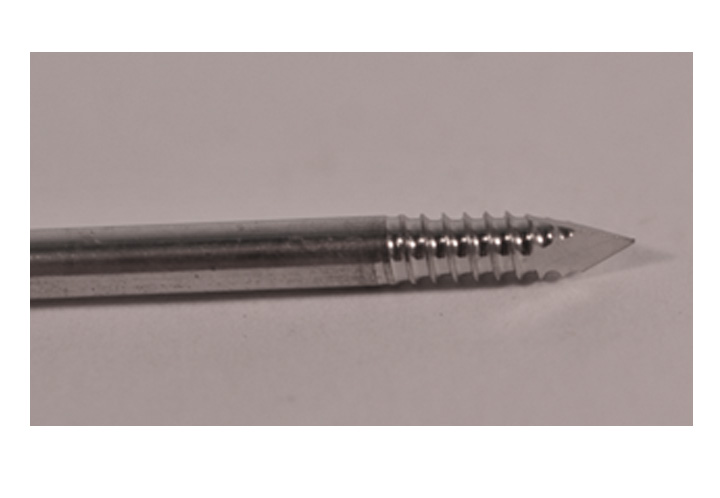 Trials available.
Synthes is a registered trademark of that corporation.