Wire Cutter that is cannulated to hold a 3/32" (2.4 mm) pin securely in place for cutting. Cuts up to 1/16" (1.6 mm) diameter wire or pin.
Features include:
Stainless steel

Overall length: 7 1/4" (18.42 cm)

Close-up of jaws shown below.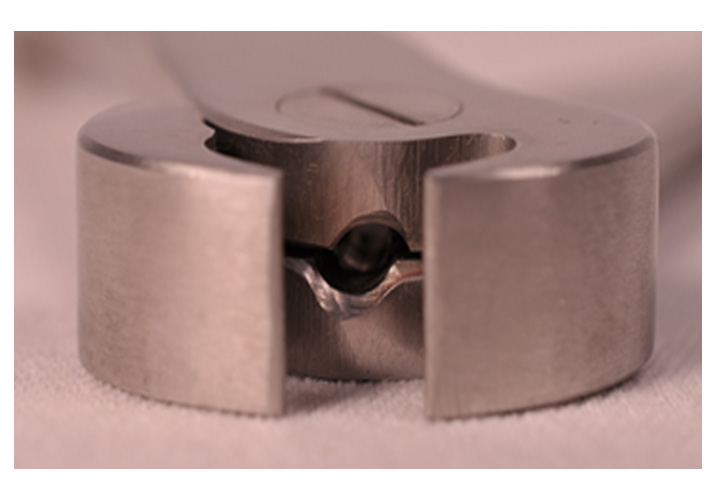 Trials available.
Zimmer is a trademark of that corporation.