The Reverse Curette is used to remove cement from the femoral wall scraping in a upward motion. It can also be used to remove the cement restrictor if there is room to pass the tip beyond the restrictor and then hook/lift from the distal end.
Close up of handle shown below.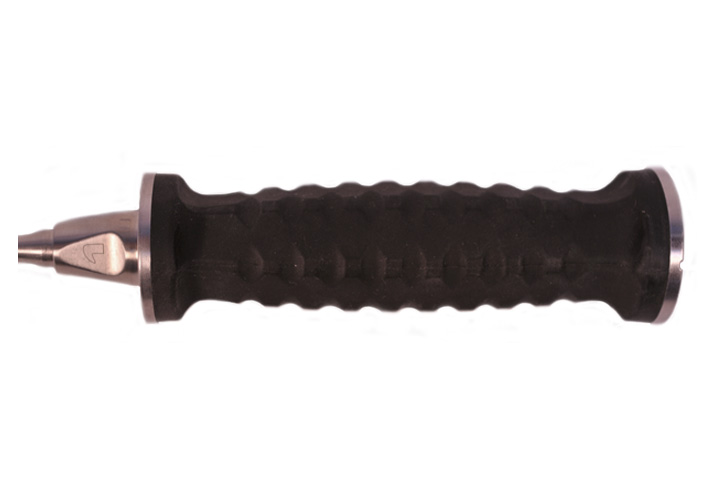 Close up of tip, etching and groove used to orient the tip direction shown below.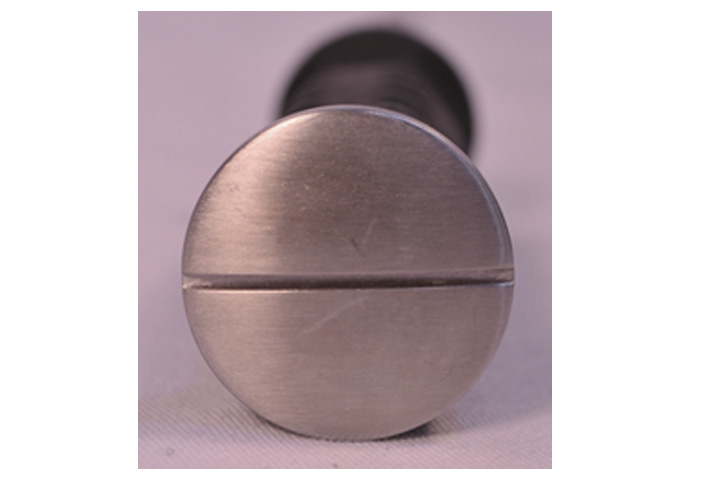 Trials available.
DePuy is a registered trademark of that corporation.